This is our most in-depth audit and we perform a technical audit on your homepage and also look at your backlink score, currently ranking keywords and your site traffic. On this package, we give each ranking factor a score out of 100 and calculate your overall average SEO SCORE.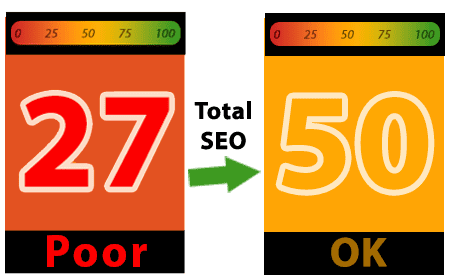 You will also receive access to the local SEO dashboard for free. Here you can view an overview of your current SEO rankings – GOOD, OK or POOR.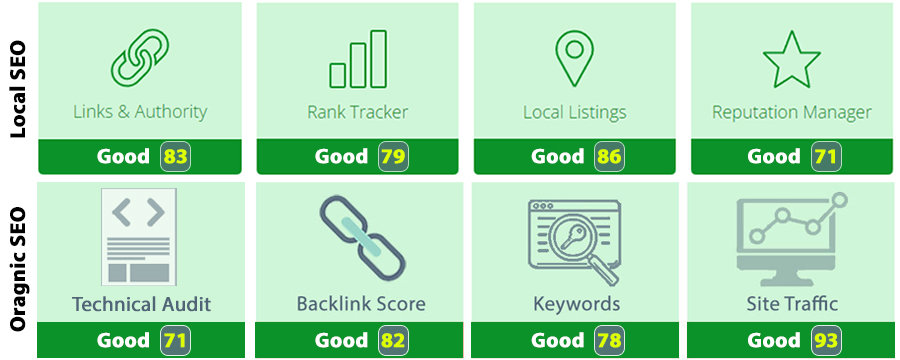 In addition, you also receive the organic SEO reports and a total SEO score providing you with greater insights into your performance.
What exactly is it? Our full SEO AUDIT includes the summary PDF, dashboard access with the standard reports, 4 additional organic SEO reports, a score out of 100 for each and a total SEO score with performance analysis.
** It is important to note that the reports accessed via the dashboard are regularly updated on this package, unlike the lower-cost ones which are produced ad-hoc.